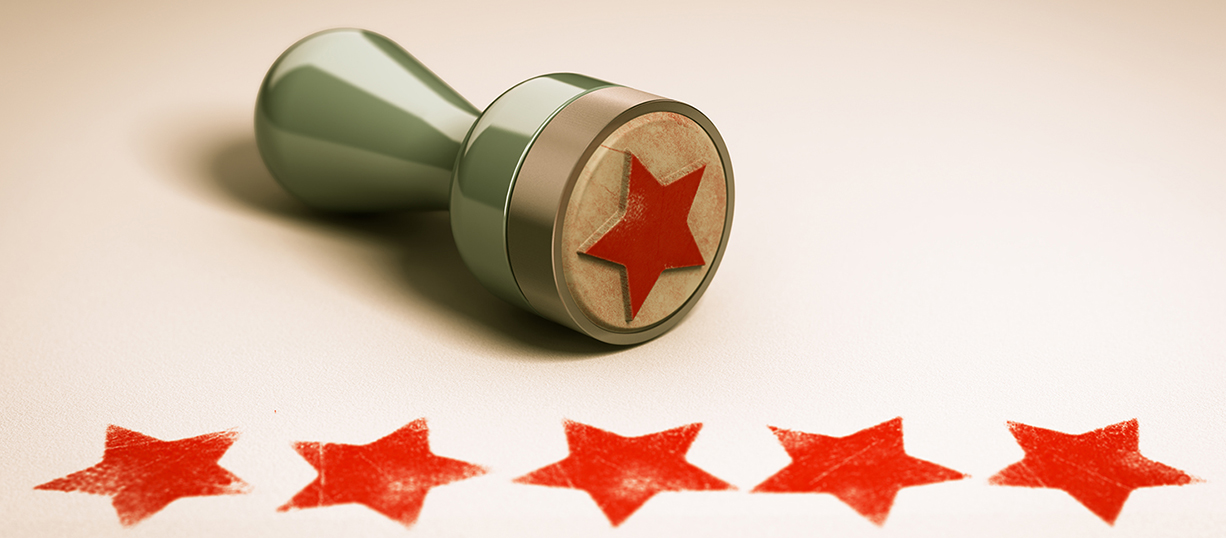 What Our Customers Are Saying...
"We love supporting local businesses like PS Printing, Inc. We use them in our office here at Dr. Michael McLaughlin Orthodontics for all of our printing needs. They are always here to help and provide excellent service in what they do! Thank you for everything you have done for us! "

Dr. Michael McLaughlin Orthodontics
"Personal Service Printing, Inc. lives up to its name. In a day of automated, outsourced, overseas customer service, its refreshing to find a company that values customer service above all. They will work with you to get your print order right, as long as it takes, and then deliver it to your door. Highly recommended!"

Bruce Grubbs
Outdoor Writer and Photographer
www.brucegrubbs.com
"I use PS Printing for all my printing needs. They are creative, affordable and have the best customer service. They are the best printing company in Flagstaff."

Kelsey Drayton
Owner
Brandy's Restaurant & Bakery
www.brandysrestaurant.com
"Ruth & Dino: WOW! You all really are the BEST of Flagstaff!! The forms just arrived. OUTSTANDING service! With much appreciation from Dr. LePique and from me for your lightening fast and professional service."

Jane Cooley
Office Manager
Marcelyn LePique, MD
"The service at PS Printing is Excellent!! Their product always looks great and they deliver in a timely manner. Northern Arizona Orthopaedics values our relationship with PS Printing and hopes to work with them for years to come."

Stacey Lyndon
Executive Assistant
Northern Arizona Orthopaedics
www.northAZortho.com

"PS Printing provides our non-profit St. Vincent de Paul Thrift Storewith exceptional seasonal advertising design and our basic office needs. Their attention to our organization's timely fundraising efforts and business advertising has increased our Flagstaff presence in our community and through increased donations we are able to assist those in need."

Barbara Packard
Manager
St. Vincent de Paul Thrift Store
www.svdpflagstaff.com

From Our Facebook Page:
"BTW...These guys did our brochure printing for a fraction of what I was finding online. I am so happy to shop local! I know a lot of you home based business mamas out there have been looking for printing too..call them!!! THANK YOU RUTH!"

Maricel Causer

Fit Moms Flagstaff
"I have been using Personal Service Printing for over 16 years and have found their service & quality topnotch."

Judy T. Jackson RCE
Executive Officer
Northern Arizona Association of REALTORS®
www.nazrealtor.com

"You really are so helpful to me and wonderful to work with. Thank you so much for all you do for us!"

Amy Aranda L.M.T., L.E., C.A.L.T.
Spa Manager
Flagstaff Face & Body
www.facebodyspa.com

"Mountain View Pediatrics has worked with Personal Service Printing for over 15 years. The quality of their work, from standard to complex printing is exemplary. Most companies would stop there, but the key to PSP is in their name: personal service. In an age when customer relationships are nearly non-existent, PSP continues to offer the personal touch, which sets them apart from other companies, which makes working with them a rare and pleasant experience."

Christopher Becker
Administrator
Mountain View Pediatrics
www.mvpeds.com

"PS Printing has been Pioneer Title Agency's printer for more than 13 years. Ruth at PS Printing has given us the best service I have ever seen in the printing business. We are an Arizona owned company and create most of our printed material out of this office. The material is very varied and we do alot of it. You can email Ruth with an idea one afternoon and by the next have a proof that fits the bill. So far no job has been too small or large for them. The printed copy is never far behind the approved proof, and I never have to leave my desk, Ruth picks up and delivers, what a time saver. We always get top quality at a great price and we recommend PS Printing to anyone wanting great printed material with great customer service."

Brenda Silveus
Marketing Director
Pioneer Title Agency, Inc.
www.pioneertitleagency.com

"Capstone Health Plan has been receiving quality printing from PS Printing for over 11 years. From stationery and envelopes to graphic design and layout of our newsletters, PS Printing makes us look good! The personal touch with delivered orders and a pleasant, refreshing attitude has made us loyal customers for years to come. You can't go wrong with PS Printing!
Recently, I was called into our conference room and told, 'Yours is the best newsletter we have ever seen'. The entire group of State employees performing an annual audit on our membership correspondence then applauded in unison. Thanks PS Printing (Ruth) for making us look so good!"

Sherrylee S. Price
Provider Network Manager
Capstone Health Plan, Inc.


"I work with Ruth Austin of P.S. Printing on a regular basis throughout the year. I find her to be as pleasant and efficient a person to work with as I could possibly hope for. P.S. Printing always gets us what we want, when we want it. They are wonderful to work with!

Sandy Seby
Director of Communications
United Way of Northern Arizona
www.nazunitedway.org

"Working with PS Printing over the years has been a very easy decision. Always friendly, helpful and professional with every interaction. "

Dana Hiatt
Eye Care Associates
www.eyecareassociatesonline.com

"The Arizona Snowbowl is a satisfied customer of P.S. Printing – Under the Gun? – They get it done!"

Nancy Mahowald
Controller

Arizona Snowbowl
www.arizonasnowbowl.com

"So easy and pleasant to work with and, you receive a quality product".

Therese Gribbins
Human Resources
Arizona Snowbowl
www.arizonasnowbowl.com

From Our Facebook Page:
"Ruth, you do amazing work! Thank you!"

Mike Hutchins

Sterling Real Estate Management
www.sterlingrem.com

"I have received great service and helpful suggestions from PS Printing over the past 15 years. The work has always been of the highest caliber and delivered in a timely manner. PS Printing has exceeded my expectation each and every time. I highly recommend them."

C. Tanner Jensen

Sweet Grass Studio
www.ctannerjensen.com

"Ruth & Dino at PS Printing have assisted us with our printing needs over the last 15 years. No printing job seems to be too small or too big, and are fulfilled with a smile. The outstanding customer service amongst the printing quality are the top priority for Ruth & Dino. We enjoy our relationship very much and recommend PS Printing every time we can."

Yves Leuenberger
Avenues of the World Travel
www.avenuesoftheworld.com

"You guys do such a great job and always seem to beat out everyone on price as well, we really appreciate you being in business in Flagstaff."

Denise O'Donnell-Jones
Accounting Coordinator
Boyer Metal Company, Inc.
www.boyerhc.com

"I received the box early this afternoon. Again, I want to thank you for your prompt and professional service. I attended the candidate forum this evening and was so happy to have the awesome door hangers and business cards for this evening. If I am ever in Flagstaff in the future I will most definitely use your company again. Thank you ever so much."

Barbara Harper
Barbara Harper For School Board

Salome, Arizona
LIKE US ON FACEBOOK:
https://www.facebook.com/psprintinginc/